TRÉNERI V PARÍŽI 2017
PARIS VINCENNES, MARCH 4th/2017 WE WERE THERE
4.3.2017 sme absolvovali seminár v Paríži, v Dojo nášho senseia Christiana Tissiera, držiteľa 8.danu Aikida. Veľa sme sa naučili, stretli zasa raz skvelých ľudí a fakt si to celé užili.
Pridávam foto dokumenty :-)
It was really great stage!!!

Peter Tomko,
marec, 2017
Mr. Christian Tissier Shihan, His Aikido is magical. He is the best...! Thanks for everything, sensei!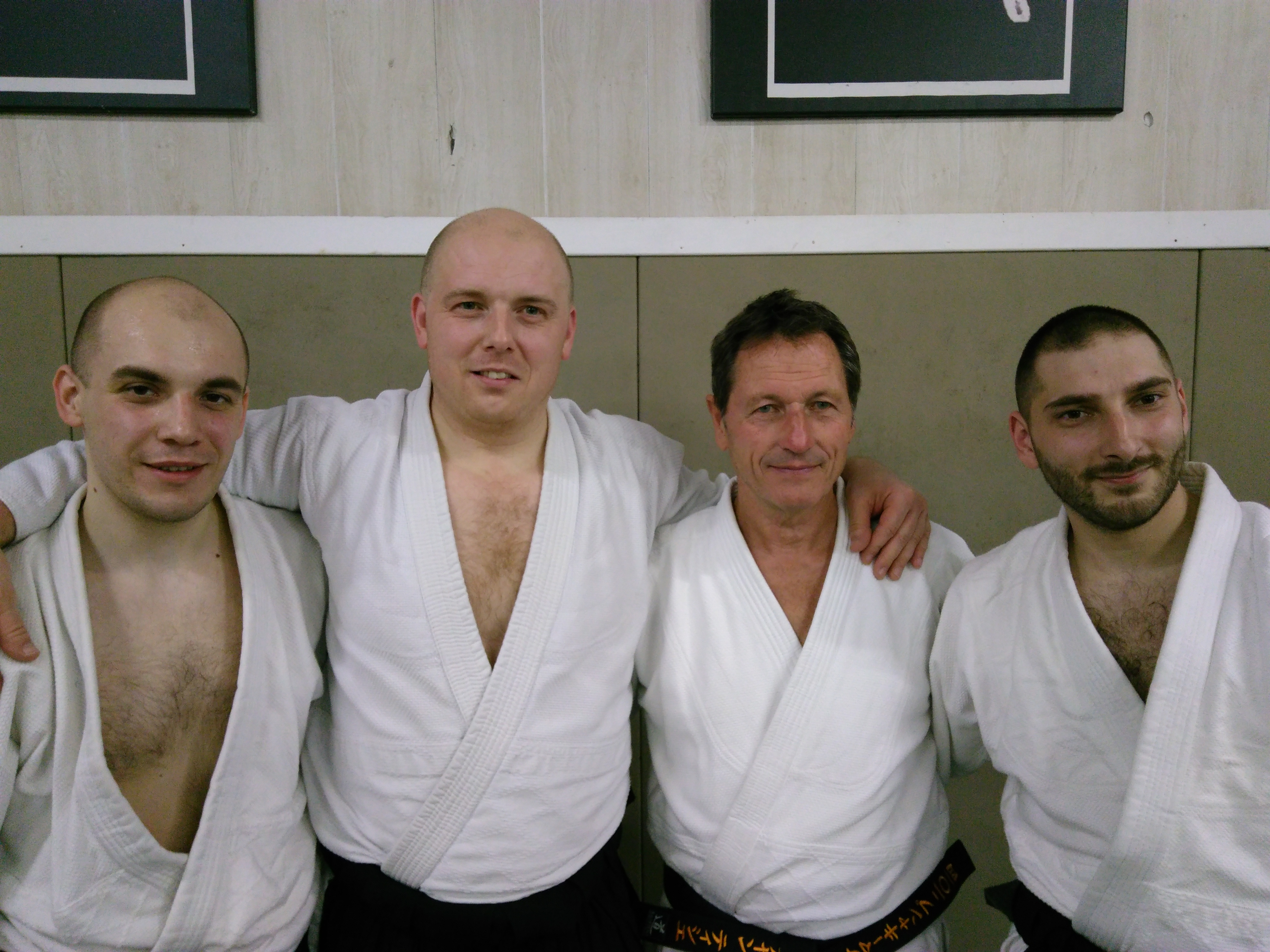 Mr. Michel Polloni, 6th dan, Still at hand to help us. Thanks so much, Mr. Polloni!
Mr. Bodo Rodel, 6th dan, Professional instructor, great and technical Aikidoka! Thanks